When it comes to answering this question, there is more than meets the eye. If you are a consumer and want to purchase music from indie artists, which platform should you go to?
If you are a musician and want to sell your music, which platforms should you focus on? And for independent artists wanting to grow their fanbase and be closer to their community, well, that's a whole other discussion. 
The platforms you choose depend upon what you plan to do on that platform: focusing on sales, focusing on community, or driving people to your music. I've listed the best for independent artists below. Make your choices wisely & be consistent in your uploads and interactions.  
| Platform | Average Payout per Stream |
| --- | --- |
| Spotify | $0.00437 |
| Apple Music | $0.00783 |
| Amazon Music | $0.0082 |
| YouTube Music | $0.002 (See Below) |
| Pandora | $0.00133 |
| Bandcamp | Independent Payout Model |
| SoundCloud | $0.00327 |
| Deezer | $0.0011 (but it's complicated) |
| Tidal | $0.0125 |
| MixCloud | That's complicated. (See Below) |
| iHeartRadio | $0.017 |
| Napster | $0.017 |
I'll go over the platforms I feel are essential to growth and obvious choices, sure. Then, I'll also highlight the platforms that are more community-based – places that allow for a connection between musicians and fans.
But fans and consumers need to also keep in mind what's best for the artists they love. And musicians need to remember that without fans, you're just uploading to the expanse of nothingness – so go where your fans are. 
A Few Things to Know About Music Websites
Some of the websites listed allow independent artists to directly upload their music, but that's not the case for popular streaming services like the big dawgs – Spotify, Apple Music, Pandora, and Amazon Music. Even Deezer and iHeartRadio require artists to go through digital distributors to upload music. 
As far as digital distributors go, I've heard great things about CD Baby. Just FYI, CD Baby is a preferred distribution partner of Spotify, Apple Music, Deezer, Pandora, and YouTube. DistroKid and TuneCore come in a close second but apparently, Apple Music doesn't pull from them.
Please research which distribution companies are right for where you want your music to go! They don't just put your music out there, they also make sure you get royalties off of it. 
Also worth mentioning, is the MRC Data/Billboard YEAR-END REPORT (it was for 2020 but was released in January of 2021). It showcases how the pandemic affected our listening habits all over the world. If I refer to a report in this article, that's the one. It's worth taking a look at because it gives a lot of analytical information that could be relevant to any music career. 
Also, if you are a musician, I would suggest that you find a good multi-link situation that points your listeners in the direction they want to go. If you make it easy, they will come… 
(Okay, I probably just totally aged myself with that one. Oops.) 
---
The Big Dawgs of Music Streaming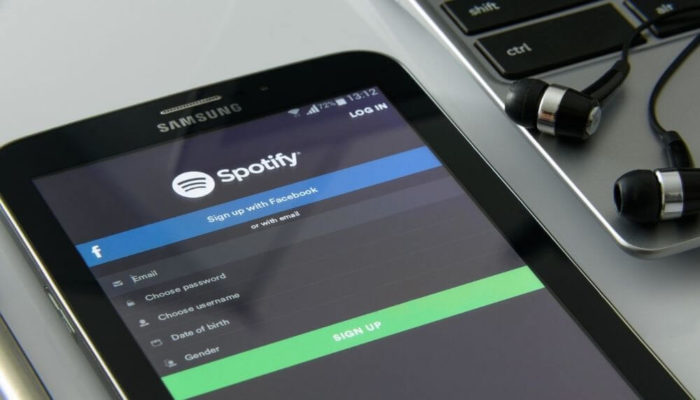 Spotify
Average payout per stream – $0.00437
Spotify is the most popular on-demand streaming service. It offers a library of music with plenty of variety to be had plus podcast and video content. It's pretty much compatible with all devices and has a user-friendly interface. 
Besides the custom curated and genre playlists, Spotify offers specialty playlists such as Monday's Discover Weekly, Release Radar, and New Music Fridays to match up listeners' tastes. This gives musicians the opportunity to be featured. 
Social media is linkable through this service and listeners can see what their friends are currently listening to. As an artist, your fans can find your music, discover new releases and even buy your latest merch through your profile homepage. 
As an artist, you can't simply set your own account, a third party has to do it. If you are not with a label or a distributor, you have to make a deal with a company to deliver your music and collect royalties for you and deal with all your licensing – a distributor. 
However, once you have a Spotify for Artists Profile you automatically get the blue check on your homepage for verified artists. At that point, you can update your bio, playlists, and control how listeners see you on Spotify. You can also give live updates on your new releases. But that's different from "live content" which Spotify does not offer. 
The analytics are top-notch. You can see things like your listeners' likes and locations. Also, Spotify works with Ticketmaster, Songkick, Eventbrite, and AXS to feature your event dates on your profile. The platform can even recommend events to your frequent listeners.
A percentage of ad revenue goes to its most popular streamers. Unless you qualify for that, it's not overly important. But the way these companies are set up, high performers get a much larger piece of the pie, including money from people who don't even listen to them.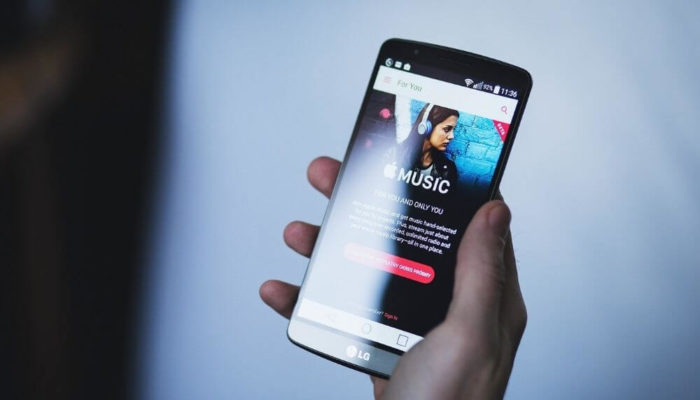 Apple Music
Average payout per stream – $0.00783
Apple Music is the best option for every Apple, Siri, and Apple watch owner. This service is only for iOS devices but that doesn't mean there are very few subscribers. According to Wikipedia, the numbers breakdown is as follows: 
For smartphones and other pocket-sized devices, Android leads with 72% market share, and Apple's iOS has 26%.
For desktop and laptop computers, Windows is the most used at 76%, followed by Apple's macOS at 16%, and Linux-based operating systems, including Google's Chrome OS, at about 4%.
With tablets, Apple's iOS has 55% and Android has 45%.
So that's still a huge audience considering there is no free version. It also offers a 24-hour live radio with great music and exclusive artists as well as video content and podcasting. 
Once you submit your music through a distributor, content providers work on a digital package for your release to be on time, discoverable, and of high quality. Which means you don't always have a lot of control. 
You can upload an image to your main page and Apple Music encourages imagery with all songs. It allows artists to engage with their followers by sharing content and real-time communication between artists and fans. 
You can see the demographics of your top listeners, where they are, and what they are listening to. There are performance stats and milestones available. Apple Music actively asks for feedback on songs it presents its users in order to provide more tailored auto-generated recommendations.
A percentage of ad revenue goes to its most popular streamers. As with Spotify, high performers get a much larger piece of the pie, including money from people who don't even listen to them.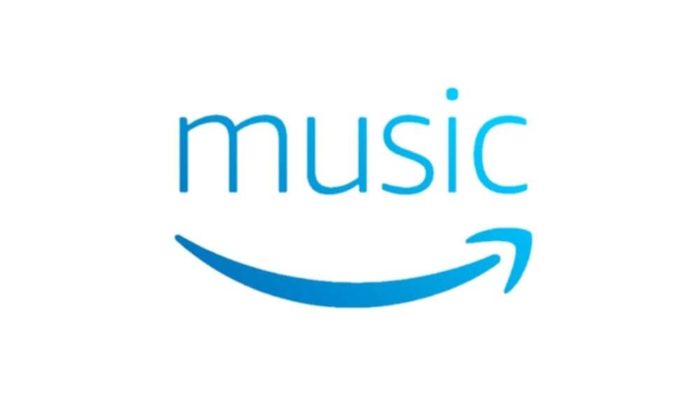 Amazon Music
Average payout per stream – $0.0082
Amazon Music is a music-only platform that is made for all Amazon subscribers – including people with iOS systems. Even people who don't directly subscribe to the music app and have Amazon Prime have access to a fair amount of music here. 
This platform boasts over 50 million songs and reaches around 80 million people. Playlists can be curated, downloaded, and saved. It has 5 different tiers of listening options for the fans.
Your music will be available for all Amazon Prime users 90 days after its release and you can give your listeners the option to buy your music directly from Amazon. Plus, it's integrated with Alexa! Amazon HD music is also on the table for better sound quality. 
All music has to be submitted through a label or a distributor. On the bright side, once your music is submitted it will only take about 24 hours to be live! 
Amazon Music allows you to dig into your stats to understand better your listeners' trends and interests. You can use your data to improve your users' experience.
Merch is handled in three ways: 
Fulfill with Amazon: you ship items to Amazon and Amazon manages all post-sale operations.
Amazon Self-Fulfilled: you manage post-sale operations including inventory, shipping, customer services, and returns.
Print On Demand: all items are printed on-demand and Amazon manages all post-sale operations.
Amazon makes a lot of the headaches when it comes to merchandising go away. Also, you can't sneeze at the number of people you potentially have as an audience.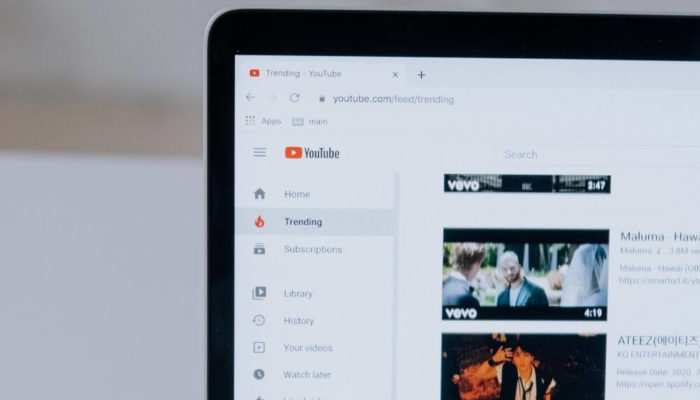 YouTube or YouTube Music
Average payout per stream – $0.002 (but it's complicated)
It was the second most used social media platform of 2020. The platform's chief business officer revealed in 2021 that 25% of all viewer hours are on music – that's 250 million hours a day. 
We all know by now that YouTube is a massive driver of music discovery, and it can only help you to have your releases available there. People searching for your music online will know that any tracks you've personally uploaded to your YouTube channel are the official, high-quality versions.
You can make it even easier on your fans by organizing your uploads into playlists. It's a great way to seamlessly introduce them to more of your music that they may not have heard yet while building up watch time and increasing your opportunities for monetization.
YouTube has an amazing search engine and background tagging for all of your content. 
What sets YouTube apart from the other big dawgs? It's not just for music. It's for videos, podcasts, and much more. YouTube can draw as many as 2 billion monthly users listening to music, watching TV, or going down rabbit holes watching video after video on obscure subjects.
Artists typically make $0.00164 on streams from their own channels and $0.008 per stream on the YouTube Music platform. These are separate entities under the umbrella. With this in mind, many artists are hopeful that listeners will tune into YouTube Music, rather than staying in a traditional browser.
Thanks to a Community Tab you can distribute your music while interacting with your fans. You can answer comments, direct messages, send videos, images, gifs, make live videos, and more. The live video portion of YouTube is something that keeps artists in touch with their fans and reinforces the community. 
You can see your performance through YouTube analytics. Another thing to keep in mind, YouTube integrates well with all Google Apps. After all, they are owned by Google. 
You can get a free channel on YouTube any day of the week, but there are a few requirements to get an official artist channel on YouTube Artists or YouTube Music account and you will be working with a YouTube Partner Manager to do so. 
VEVO
This is a secondary platform for YouTube Artists. As you can see they are tiered so that you begin with a YouTube Channel, then move up to a YouTube Music Channel, and finally, Vevo.
Vevo is the largest music channel on YouTube. In addition, Vevo also has a partnership with Apple TV, Pluto TV, Samsung TV.
To get your music on Vevo you need to contact your YouTube for Artists distributor and ask that your accounts be merged (yes, you need a YouTube Music Channel). Vevo's experts will take care of your musical promotion. Which for some artists might be a put-off… so think long and hard about the control you might give up for the Vevo account.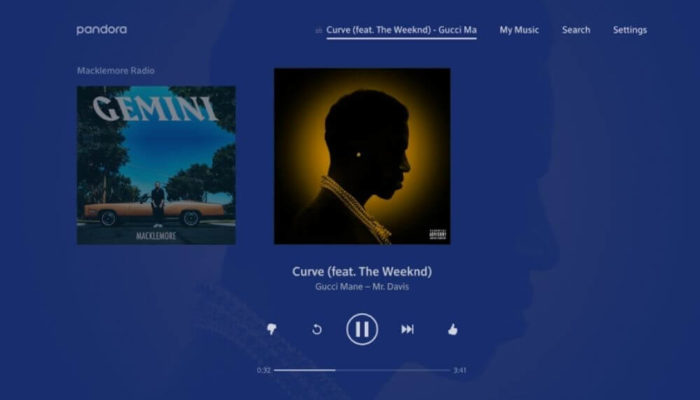 Pandora
Average payout per stream – $0.00133
Pandora has a 30 million track library and intuitive playlists integrated. Pandora is compatible with all devices. 
To start at Pandora, you can submit albums or singles that will be carefully curated by Pandora's musicologists to be approved. Your music should be submitted by one of Pandora's licensing partners or a distributor even if you are an indie. 
Once that process has been accomplished, you can edit your musician station and add your tracks. You can also submit your music using the Independent Artist Submission Tool.
All tracks can be rated by their audience. This will directly affect the algorithm. Pandora's algorithm gives listeners more music that they may like. 
On the amp version, you can check out your stats and analytics to work for better performance on the platform.
---
The Best Music Streaming Websites for Indie Musicians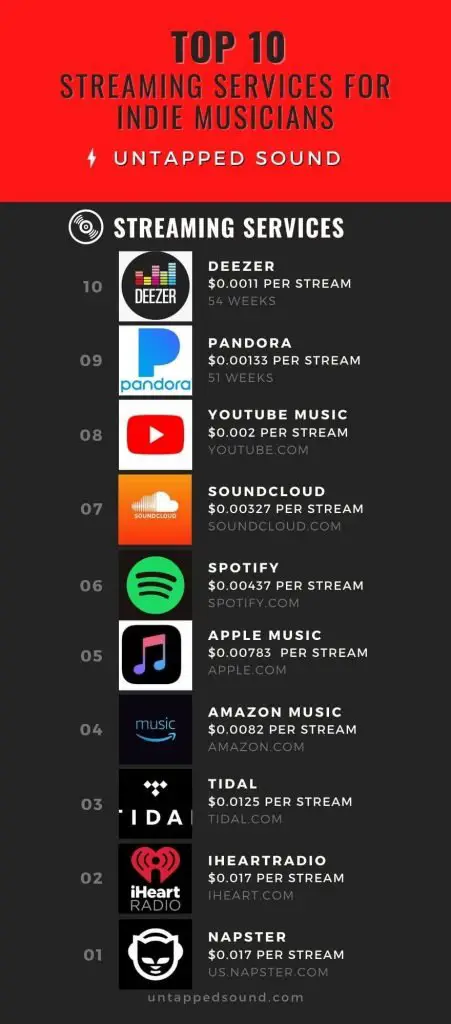 Bandcamp
Average payout per stream – Bandcamp operates under a different payment model for musicians. Their terms of service state that all music and content uploaded are considered royalty-free, so streaming the songs does not generate any money. I've got the money-making possibilities below…
Bandcamp is a favorite among independent musicians, and it's easy to see why: the platform is user-friendly, artist-first, and does a great job of encouraging music discovery among fans. Bandcamp has millions of users worldwide, including hundreds of thousands of artists and more than 3,000 labels.
The MRC report showcases Bandcamp, which at the start of the pandemic launched a new series that waived fees and reportedly directed $40 million in music and merch revenue back into the hands of independent artists across nine days of the promotion. 
Bandcamp is also credited for elevating singer-songwriters Phoebe Bridgers and Maggie Rogers to Billboard chart status, according to the report. Last year the artists' cover of the Goo Goo Dolls' "Iris" was released on Nov. 13 as a one-day charity exclusive. It made the Hot 100 chart.
Yes, Bandcamp loves partnering with its musicians for charity events and promotional events. As a matter of fact, artists can contact Bandcamp 8 weeks before a release so the platform can help you promote your music! Remember to include links and a short story "about your album". Look up who in the Bandcamp staff would be best for promotion of your music's genre and send them an email about it.
Fans can follow other fans as well, so they can see when purchases are made and peruse one another's playlists. Reciprocal recommendations between Bandcamp artists boost their sales as well. There's also a wishlist feature for fans to use. 
This platform also offers integration with some web design tools so that your Bandcamp music can be added to your website and fans can easily make purchases. This eliminates the need to re-upload tracks or use separate apps or plugins. The Bandcamp music player will automatically adjust to match your website's theme and is optimized for mobile as well.
Fans can download or stream your music and artists are allowed to price their music however they want. Bandcamp takes 10% of your merch sales and 15% of downloads. 
There are discovery areas where you can filter by genre to find new music. Your fans can follow you, add you to their wishlists, comment on your tracks, and more. You can also connect with your social media.
To start sharing your music on Bandcamp you can follow their artist introductory guide.No, you don't need a distributor. Just be sure to maximize your exposure and help fans by tagging your music, fill in your bio, add links to your other sites, include your lyrics, and don't forget the liner notes. 
Another thing about the design aspect of Bandcamp is that it goes beyond just sharing a picture of yourself, you can design your page to your own style. 
Bandcamp notifies your followers anytime you release new content or merch. There is an app tool that allows artists to directly message their fans by location and levels of support. Bandcamp is a marketplace where your fans can be listening to your music while they are choosing which merch to order and be delivered to their homes! 
The analytics are there, so you can use them to find out which are your most popular tracks, what is being purchased, and when. Use your own data to understand what your audience is looking for.
SoundCloud
Average payout per stream – $0.00327
SoundCloud is considered by many to be an industry standard. It has a large, active user base among fans and artists alike.
Although the user base has been shrinking over the past few years, the website boasts 100 million user-generated tracks and still receives visits from over 178 million users each month. Recently the platform has released a higher-tier paid version which grants access to exclusive music content streams.
As a creator of SoundCloud, you have the opportunity to both share and monetize your music. You also get access to detailed statistics on your plays, likes, comments, reposts, and downloads. And just like with Bandcamp, you can easily integrate your music on SoundCloud with many websites.
There are 3 upload plans: 
Basic – free, 3 hours of uploads, basic statistics, and integrated controls. 
Pro – 6 hours of uploads, expanded stats, and advanced controls. You can highlight up to five tracks. You can monetize! 
Unlimited – all the advantages of a Pro, plus greater upload space and schedule your launches. 
You can set it up yourself, choosing your username and URL, uploading your images, writing your own bio, and linking all of your social media to your account. 
It's a great website to host your music if you're looking to build a community, especially if you don't mind fans and fellow musicians leaving comments on your tracks because it allows social media comments on tracks. 
Analytics provide you with plays, likes, comments, and downloads. But there is no discovery algorithm. SoundCloud is designed to make it incredibly easy to upload and share music. For this reason, artists love SoundCloud for exposure and rarely count on it to earn streaming royalties. 
SoundCloud leaves artists with 55% of every dollar directly to the uploader. Although this is only about 10% higher than Spotify and Apple, for every thousand streams, that matters.
Deezer
Average payout per stream – $0.0011 (but it's complicated)
Deezer is a well-known platform for independent artists. Available in almost every device imaginable, Deezer has a library of over 56 million tracks, live radio, podcasts, and exclusive content.  
There are choices for listeners:
Deezer Free is an ad-supported plan designed for mobile devices (the free version on other devices limits what audiences can listen to). 
Deezer Premium is ad-free, grants unlimited listening on all devices, unlimited song skips, full lyrics, and offline listening. 
The Deezer Premium Family Plan gives six people with Deezer Premium access.
A Student Plan is available for college students that is half-price of premium with all of the perks. 
To distribute your music on Deezer you don't necessarily need a label but you do need a third-party distributor to handle licensing and administration of your music. 
You can customize your artist page with your own designs.
Also, you can see your progress through their analytics view. Track the impact of your activities and your engagement over time. 
Though their average pay per stream seems pretty low, Deezer has a unique user-centric payment system. Profit is not split up to benefit more popular artists. If a Deezer user listens to only one artist per month, then that artist will receive all of the user's subscription, less the fees that are taken from the platform. They say on their website that they, "want artists to be paid fairly". 
Tidal
Average payout per stream – $0.0125
Tidal has a larger music library (at the time of this article) than Spotify with superior sound quality. It's also owned by Jay-Z and tends to be used by big, mainstream artists. 
There is no free plan for Tidal but it offers a lot of quality for the cost. The platform's HiFi plan includes 3D audio which uses spatial technologies to create an expanded sense of dimension. It has a 24-bit audio resolution, which is a similar quality to Amazon HD Music, just more expensive. 
The platform has a great feature called Tidal Rising that selects one emerging artist each week for exposure. You can get pitched for Tidal playlists. And those playlists are nice. Tidal has dozens upon dozens of themed playlists that are categorized by moods, time of day, and events, such as Coachella. 
It offers higher artist royalties. You can connect to your social media to keep your fans posted through this platform as well.
Listeners get exclusive content and exclusive releases from top artists before they become available to the general public. It also allows for the early purchase of special tickets to concerts and sporting events. 
Other sections highlight new albums, individual tracks, and the aforementioned video content. Listeners can discover music by browsing the genre categories or by using the search box. Listeners with the more expensive subscription have access to classic and exclusive content (for example The Beatles' Abbey Road, David Bowie's Young Americans, Fleetwood Mac's Rumours, Jay-Z's American Gangster, and Stone Temple Pilots' Core).
To upload your music without a label you need to do it through specific distributors – Indigoboom, Record Union, DistroKid, or Tunecore.
As far as analytics are concerned, there is a history tab, but it looks as though to get more detailed stats artists will have to ask their label, aggregator, or distributor. 
As an artist-centric streaming service, Tidal has one of the highest royalty payment rates in the music industry. The platform is owned by Jay-Z so that makes sense. Though some detractors have called it his ego-trip, the platform is pretty excellent. But is it for you? 
MixCloud
Average payout per stream – That's complicated. See below. 
Mixcloud is a platform for creators, mainly focused on DJs and Producers who also remix with a lean toward EDM, House, Pop, and Rap. So the music here is for that and used for DJing and Remixing.  
Mixcloud has blanket radio licensing deals with various collecting societies around the world (Universal Music Group, Sony Music Entertainment, Warner Music Group, Merlin, Warner/Chappell Music Publishing, ICE, and many others). It is not available for Japan, China, and North Korea due to licensing restrictions. 
It provides its creators with access to services such as audio, personalized content, social features, and targeted advertising messages. However, Mixcloud does not allow the upload of single tracks or albums and has a limit of tracks you can use by a single artist.
When you become a Mixcloud creator you can make your inner fan circle so that they can support you directly! You take control of your own channel, you can reward your fans with exclusive content, and earn from your shows. You can publish extra content for your followers such as guest mixes, interviews, exclusive playlists, and more. 
Mixcloud does not offer analytics for free users. You have to pay for the Pro Account to track the number of people listening to your mixes, where this traffic is coming from and their location. "Engagement graphs" let you know at which point listeners stop listening to your mix, which is quite helpful when evaluating your content. 
Because it is focused on DJs and Producers who use music from other artists in their own creations, Mixcloud has a unique revenue share model that lets DJs, radio hosts, podcasters, and other cultural tastemakers be recognized and rewarded as a valuable part of the audio streaming ecosystem, for the first time ever. Plus, it ensures that the music and artists they play in their shows receive royalties fairly.
iHeartRadio
Average payout per stream – $0.017
In case your music appeals to people who are nostalgic for classic radio, there's an app for that! 
iHeartRadio is a hybrid between live radio and a streaming platform with a library of over 20 million tracks. It also includes podcasts, news articles, lyrics, and listings. 
iHeartRadio offers live, free radio streams. Its homepage prominently displays a grid that highlights Comedy, Jazz, News & Talk, Rock, Sports, and other content categories. Clicking a panel and then the Get Stations icon lets iHeartRadio know the genres that you want to hear. As a track plays, you can view its lyrics or a bio page for the artist in question. 
The iHeartRadio app is free to use but does have two premium plans – 
iHeartRadio Plus – live radio, plus personalized artist radio stations, unlimited skips, full access to the company's podcast library, the ability to replay the last three songs, and on-demand song and album playback. No web version.
iHeartRadio All Access package, accessible via mobile apps or a web browser, builds upon the Plus plan by adding artist station caching and offline playback, as well as the ability to create unlimited playlists. 
iHeartRadio also offers a $14.99-per-month All Access Family Plan that covers five people.
Just remember this is like radio and there are no rewinds. On the other hand, both iHeartRadio premium tiers boast tech that recognizes tracks from live radio and lets you save their artist station equivalents. You can find both popular and obscure indie artists easily in their catalog.
You will need a label, distributor, or aggregator to get your tracks on the platform and your analytics will have to come from them. It's kind of the same old song as any of the big dawgs. And iHeartRadio's streaming platform is still very much connected to the main brand – the owners of most of the mainstream radio stations in the United States and Canada.  
Although iHeartRadio does not have nearly as many users as Spotify or Apple Music, the platform's high pay rates actually earn musicians more compensation. Not to mention, iHeartRadio shares a small percentage of ad revenue and paid subscription profit to the artists with music on the platform. 
At the end of the list is a relatively old and relatively new platform. 
Napster
Yes, the original is still around and kicking! It was bought by Rhapsody and reworked.
Average payout per stream – $0.017
Ironically enough, the culprit company that was used to rip off MP3s in the 90s is now paying the most to artists who stream through its service. However, Napster is also the LEAST popular music streaming service with less than 1% of the market share. But that's still 5 million users as of 2021. 
Now, if you've got consistent and loyal followers who are willing to stream from Napster's platform, you can make bank on this compared to the big dawgs. But they have to be willing to use the service. 
Getting your music onto Napster is done through your record label or, if you are independent, via your preferred aggregator/distributor. Distributors facilitate getting your music directly to Napster. Napster accepts content from most major distributors, but prefer Believe and TuneCore. 
Per TuneCore: When a subscriber streams your music (this excludes non-subscriber streams that are 30 seconds or less), you get paid a proportionate share of Napster's subscription revenue per month. The pay-out rates can fluctuate each month, depending on how much subscription revenue was generated and how often your music was streamed.
---
Bandzoogle is one of the best website hosting options for musicians because you keep 100% of your music sales. You can display and sell your music exactly how you want: offer songs for free, charge a fixed amount, or let your fans name their own price. It also integrates well with Bandcamp and Soundcloud.
8tracks is a music platform centered on discovering playlists. It's good for finding new music, particularly mixes. Songs are organized on curated playlists by theme. You can connect your account with other musical platforms and social media. Listeners can choose between the free version or 8tracks Plus which supports upcoming creators. Though it's not made for offline use, 8tracks Pro gives you access to a great set of needed analytics
---
There are so many options for musicians and bands to host music online nowadays. I would say that you almost have to aim for the big dawgs – Amazon Music, Spotify, and Apple Music. Add to that uploading to YouTube (and not even the music version, but the video streaming service). They have the most traffic and the most likelihood of discoverability, and the best algorithms. 
Beyond that, you don't need to upload your music to every platform out there, choose which are best. Unless you have the bandwidth in your day or a social media management team.
Just keep in mind that you have to maintain management of these things. You also might want to limit them to those that appeal to your specific needs. Do you need to sell tracks or build your community? Do you want a platform that will integrate with other sites, one that is perfect for promotion and marketing, or one that provides great analytics? All of the above? 
Choosing where to share your music and your time is an important decision. So really consider what you want, what you need, and where you think you can get the best of that list.
---
Sources
https://bandzoogle.com/blog/the-4-best-websites-for-musicians-and-bands-to-host-music
https://www.millennialmind.co/top-digital-distribution-platforms-for-indie-artists/
https://blog.placeit.net/best-music-platforms-for-independent-musicians/
https://producerhive.com/music-marketing-tips/streaming-royalties-breakdown/
https://static.billboard.com/files/2021/01/MRC_Billboard_YEAR_END_2020_US-FINAL2-1610065667.pdf
https://www.forbes.com/sites/andreazarczynski/2021/01/21/indie-artists-are-embracing-new-platforms-as-music-leads-media-consumption/