There is a very long listing of mainstream musical talent that got their start on YouTube. And if you're like me, and you keep going down that YouTube rabbit hole, you'll realize that there are just as many, if not more, successful musical creators on the platform that haven't even become mainstream.
It's important for musicians of all kinds to have a presence on YouTube. It helps connect artists to their fans, and it gets them discovered by more people. Even without a major record label, musicians can make a living from their content. Not to mention, popularity on YouTube gets noticed by the music industry.
YouTube is not just a platform for publishing music and video, it is a tool that is backed by a set of tools that are there specifically to help get your content noticed. Let me explain.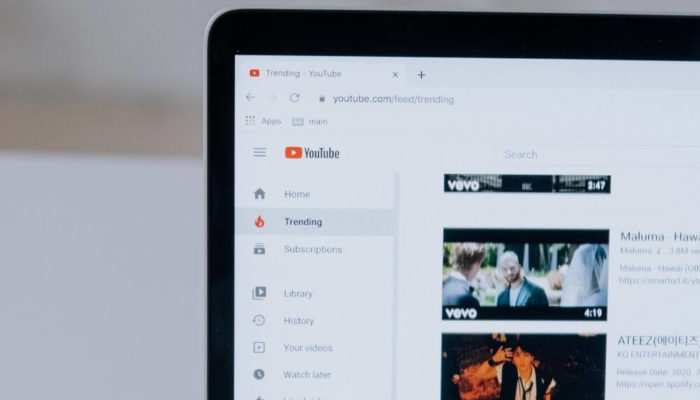 YouTube – It was the second most used social media platform of 2020. The platform's chief business officer revealed in 2021 that 25% of all viewer hours are on music – that's 250 million hours a day. 
Using YouTube  (unless you upgrade) is free, set up is easy, and you can be uploading content within minutes. Thanks to YouTubeMusic, they are taking back more and more followers from apps like Spotify.  YouTube doesn't have as many limitations with its free version as its competitors. People can choose which songs they want to listen to, create playlists, and also watch videos that are non-music as well. They offer live streaming and SEO tools that are quite helpful for any creator. 
YouTube is not just for music, as in "sound". Unlike many other music apps, this particular platform is made for video content, and so it's more engaging than others. Even lyric videos can be artistic and captivating. This provides a musician with the opportunity to really get their vision across. It's also there for a very long time, ensuring a forever growing audience of people who may discover a song later than it was originally released.
What I find most important about YouTube is that the platform offers songs and creators that I consider "untapped" or "off the mainstream."  Sometimes you just want to listen to something fresh or something you've never heard of. YouTube is a showcase of such artists. Other apps tend to push mainstream music on you.  
But to be successful on YouTube, it's very important to build up your brand and keep consistent with it. Like any other social media platform, consistency wins views and views mean an additional source of income and exposure. 
Connecting with the Audience
Even well-established mainstream musicians use YouTube for releasing new video singles, documentaries, and lyric videos. All of this is to entice the viewers to not just subscribe, but also to purchase music from them. Since the pandemic, people are turning to YouTube for their entertainment more often – as it doesn't just provide programming, it provides connections to other people, both the artists or creators and the fans.  Thanks to YouTube Live, these interactions can be made in real-time.
Video is one of the most shared formats on social media. Why? People respond well to visual cues, and if you are a musician, your upload usually has both audio and video for the consumer to take in. This format is something that is shared more than any other, so content spreads often very quickly – hence the term "gone viral". YouTube is also mobile-friendly so that people can use not only the app but the website itself even on the go. 
One thing that YouTube does to help musicians, in particular, is that it sets up its channel algorithm to push viewers to similar artists. There are also channels that post music of similar artists, and if your music is included properly, you can get more viewers, just because they are looking for a certain genre or similar artist. YouTube has become quite the musical search engine. Actually, it is the second largest search engine – only behind Google. If you don't have something on YouTube, you're missing a good opportunity for exposure.
Collaborations
Online networking is a thing. Finding other people in the industry and commenting on their posts and videos gets people together. And when there are videos posted that appeal to other artists in your field, collaborations could be born. 
Many artists get lifted by other musicians and even other YouTubers because of collaborations. When this happens, the follower counts go up, more people are exposed to the musicians and their music – you see where I'm going here.  
Collaborations can be as simple as recording a piece with a friend long-distance. These collaborations can lead to new ideas but also to new followers from each person's fans to the other.
Getting Noticed
YouTube not only provides an excellent toolset for promotions and discovery. They even have The Creator Academy, which teaches the best practices to creators wanting to use their platform. They have a specialized section for musical creators that gives you specialized tips and tricks.
For instance – Always share your tracks from a playlist. This is a simple tactic. If you share YouTube videos individually, then YouTube will decide what videos your audience will automatically see next. Sharing a playlist makes sure they will have the opportunity to hear more of your music and remain on your channel instead of sending them elsewhere too quickly. 
To grab the attention of followers, YouTube has an excellent SEO and tagging system built into it.  There are people who only post to YouTube so that they can get the attention of new fans who will then be redirected to buying sites (like Spotify, Bandcamp, or main websites) or to merchandise links. Another key component is harnessing the power of your video's text in the form of transcripts, closed captions, and subtitles.
YouTube also provides its creators with a great setup for analytics that helps them focus their attention where they should be to get the best growth and repeat watchers. 
Getting Paid
Having an audience of fans on YouTube can provide you with additional income streams such as:
Views and Ads – 
YouTube runs ads on certain videos and the content creator gets a small percentage of that revenue if they have over a certain amount of followers. 
Revenue from Sponsors – 
When you grab the attention of certain companies and their products or services, sometimes you can work out a deal with them for sponsorship on your stream. 
---
Social Media is meant to be fun and so long as you view it that way – as a form of interaction with other people and not as a job, this should be something that can be treated almost as a hobby. But it's a hobby that can help make your career! Especially when the platform is YouTube. Don't believe that? Look below for examples of YouTubers that have become mainstream or are successful on their own that you may have heard of. 
Ed Sheeran, Justin Beiber, Shawn Mendes, Pentatonix, Lindsey Stirling, Andrew Huang, Charlie Puth, The Weeknd, Billie Eilish, Joji, Alan Walker, Alessia Cara, Carly Rae Jepsen, Boyce Avenue, The Piano Guys, Walk Off The Earth, Megan Nicole, David Garrett, MAX, Taylor Davis, Au/Ra … and many, many more. 
YouTube as a platform is one of the most important for musicians. And when combined with Instagram, Twitter, and Facebook – they can help performers become promotion machines. Tik Tok is a relatively new, but popular platform, though it has had to go through several battles to remain in the United States among other countries seeking more control over security within social media.